by Neelam Dadhwal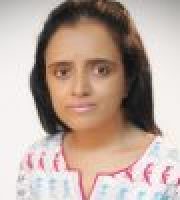 O! Divine
I am bond to You
now when I have fulfilled my commitments
and the world is as dark as to begin with,
I seek the same,
from where I have arrived,
yet my path has differed
in the wants and desires.
I know of my cradle,
I know of the knowledge
whereas would I find the same peace.
There is no one to lift me
in my isolation
I live to judge.
Is this the kingdom of God
and to tell in ways unconvincing,
there are dreams.
The dreams are merrier
as the source
and now the dance of cosmic
is only visible to me
a pact is made
to bid away my gloom
a bit by bit
a part by part.
Copyright ©:
Neelam Dadhwal
Last updated September 24, 2015