by Eliza Acton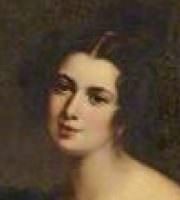 I have but left my pleasant home
And native vales, to die!-
Ah wherefore did the wish to roam,
So wildly o'er my spirit come,
And urge so temptingly !
My Mother !-thou wilt hope in vain,
Thy wandering one's return:-
'Twould calm the bitterness of pain,
If once on thy dear face again
My parting glance might turn.
But sever'd thus by land, and wave,
From tenderness, and thee,
And all whose love, might sooth, or save,
I perish here-and ev'n my grave
In stranger-earth must be !
Last updated January 14, 2019