by Patience Worth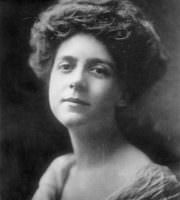 My thoughts are yon, while I disconsolate,
Make way upon the dusty road,
Following with dull incident, following
The brilliant flash which precedes me, beckoning.
My thoughts are yon! What though the day
Be dun-grey, monk-like, nun-capped, unsmiling!
What though the hours proceed with little urge,
Marking not upon me the itch of conquest!
What though my hands
Find wearying labor to produce,
Lifting with heaviness the lightest task,
Making monstrous labor
Of trivial accomplishments!
My thoughts are yon, unfettered!
He who puts the tittle to my purse,
Which measureth my worth, hath naught with them,
No part in their unfettered day.
He who cajoles me with his weighty wisdom,
Forgets that I am empty; and I sit
Confidently sure, that while I retain
This pertinent reasoning, my thoughts are yon!
Building mansions for the abode of my soul.
Last updated January 14, 2019