by John Moultrie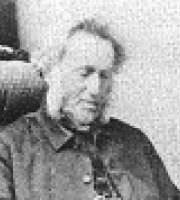 In youth and early manhood thou and I
Thro' this world's path walk'd blithely side by side,
Unlike, and yet by kindred aims allied,
Both courting one coy mistress -- Poesy.
Those days are over, and our paths now lie
Apart, dissever'd by a space as wide
As the blank realms which heaven and earth divide,
And widening day by day continually
Each hath forsaken the sweet Muses' shrine
For cares more serious; thou for wordy strife,
And senatorial toils, how unlike mine!
Who lead the country pastor's humble life,
Sweetening its cares with joys denied to thine,
Fair children and a loved and loving wife.
Last updated July 21, 2017