by Robert Crawford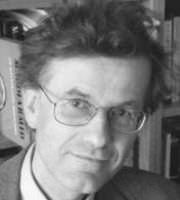 I saw God in a dream go by,
As if He trod the phantom air
Within a hushed eternity,
Dead worlds around Him everywhere.
No sign of life - and God asleep!
All things absorbed in Him at last;
Nothing for Him to care for, keep,
Since thought from everything had passed.
A mystic vision on its way
His image filled the awful gloom,
As if His work were o'er for aye -
Himself His own creation's tomb!
As if, when sleep fell on Him, all
Sensation with a tremor ceased,
As all things felt the weird recall,
And the gigantic strain released.
The worlds stayed still without a breath,
Entranced within the phantom air,
Since God had done with life and death
And ta'en Himself from everywhere.
This was His Sabbath. In the past
'Tis said He rested for a day;
But this was a sleep that would last,
Since He had done with all for aye.
Last updated January 14, 2019