by Thomas Hardy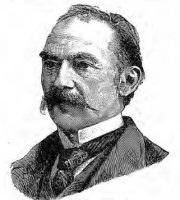 I
We are budding, master, budding,
We of your favourite tree;
March drought and April flooding
Arouse us merrily.
The stemlets brightly studding;
And yet you do not see.
II
We are fully woven for summer
In modes of limpest green,
The twitterer and the hummer
Here rest their rounds between,
While like a "long-roll" drummer
The night-hawk thrills the treen.
III
We are turning yellow, master,
And next we are turning red,
And faster then and faster
Shall seek our rooty bed-
All wasted in disaster
The magic show we spread!
IV
"I mark your early going,
And that you'll soon be clay,
I have seen your summer showing
As in my youthful day;
But why I seem unknowing
Is too deep down to say."
Last updated January 14, 2019