by William Ellery Channing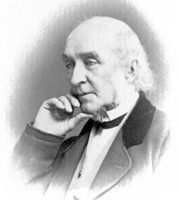 Our boat to the waves go free,
By the bending tide, where the curled wave breaks,
Like the track of the wind on the white snowflakes:
Away, away! 'Tis a path o'er the sea.
Blasts may rave, - spread the sail,
For our spirits can wrest the power from the wind,
And the gray clouds yield to the sunny mind,
Fear not we the whirl of the gale.
_
Waves on the beach, and the wild sea-foam,
With a leap, and a dash, and a sudden cheer,
Where the seaweed makes its bending home,
And the sea-birds swim on the crests so clear,
Wave after wave, they are curling o'er,
While the white sand dazzles along the shore.
Last updated May 19, 2019