by William Somervile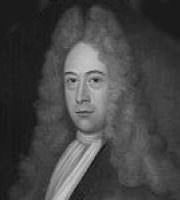 If this pale Rose offend your sight,
It in your bosom wear,
'Twill blush to find itself less white,
And turn Lancastrian there:
But, Celia, should the red be chose,
With gay vermilion bright,
'Twould sicken at each blush that glows,
And in despair turn white.
Let politicians idly prate,
Their Babels build in vain;
As uncontrolable as Fate
Imperial Love shall reign.
Each haughty faction shall obey,
And Whigs and Tories join,
Submit to your despotic sway,
Confess your right divine.
Yet, this, my gracious Monarch! own,
They're tyrants that oppress;
'Tis mercy must support your throne,
And 'tis like Heav'n to bless.
Last updated January 14, 2019