by William Somervile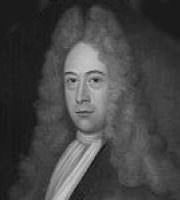 When o'er Asteria's fields I rove,
The blissful seat of peace and love,
Ten thousand beauties round me rise,
And mingle pleasure with surprise.
By Nature blessed in every part,
Adorned with every grace of art,
This paradise of blooming joys
Each raptured sense at once employs."
But when I view the radiant queen
Who formed this fair enchanting scene,
Pardon, ye grots! ye crystal floods!
Ye breathing flowers! ye shady woods!
Your coolness now no more invites,
No more your murmuring stream delights;
Your sweets decay, your verdure's flown;
My soul's intent on her alone.
Last updated January 13, 2018