by William Wycherley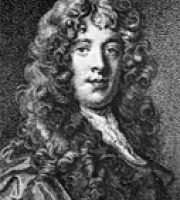 In vain I Drunkenness forswore,
Because by That made Sick and Blind;
Since tho' I have the Flask giv'n o'er,
Love still intoxicates my Mind.
If then for either Sottishness,
Alike Man's Sense is in Disguise;
No matter which way, sure, it is,
By sparkling Wine, or sparkling Eyes.
Yet most debauch'd the Lovers shew,
As Love is sober Sottishness;
Whilst Drunkards know not what they do,
Which makes their Guilt and Folly less.
Last updated May 19, 2019