by William Wycherley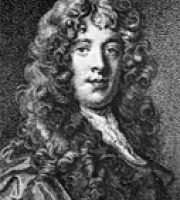 I.
Ah! Dear, proud Charmer, cou'd you prove
At once more Cruel, or less Fair,
Your Cruelty wou'd speak some Love,
In turning Mine to strong Despair;
For luke-warm Love, or cold Indifference,
Keeps with more Pain my Flame in more Suspence.
II.
To make me Yours, you still disdain,
Yet can't consent to let me go;
I of such Kindness must complain,
Which makes you but more cruel grow;
Then let your Presence give my Passion Ease,
Or let my Love, by kinder Absence, cease.
III.
In Pity then, too barb'rous Dear,
A more obliging Hate confess;
Make me discard my Hope, or Fear,
Be kinder, or more Scorn express;
For sure to Me it would be more Relief
To die for Love, than linger on in Grief.
IV.
Long Expectations giv'n in vain,
Make any Blessing but too dear;
Kindness, which keeps us still in Pain,
Is but too lovingly severe;
Then prove more Love, or shew more Cruelty,
To make me longer live, or sooner die.
V.
If that my Death thy Pleasure be,
Thy Scorn the murth'ring Stroke can give;
One cruel Glance will set me free,
One Smile of Comfort make me live:
Then grant me Love, or kindle up Disdain,
Since, next to Pleasure, 'tis to feel no Pain.
Last updated May 19, 2019