by David Dephy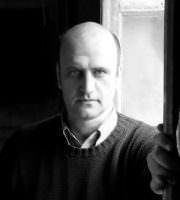 Still living without a sense
of what's buried deep
within the night.
Perhaps, behind every droplet
is a microcosm of purest energy
and behind that force, a window
of hope, and behind each window
a smile, and behind the ringing
of laughter, a tender kiss—
for is not beyond each kiss
a breath which is the throbbing
heart of life? —and there, right
there beneath the rib cage,
a wish, and deeper still,
that lingering desire
for a moment realized,
and beyond, further beyond,
the great flame
which is eternity rekindled
endlessly, until we begin
to believe we may be.
Last updated July 21, 2022