by David Lehman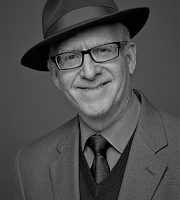 Though
Already
Perhaps
However.
On one level,
Among other things,
With
And with.
In a similar vein
To be sure:
Make no mistake.
Nary a trace.
However,
Aside from
With
And with,
Not
And not,
Rather
Manifestly
Indeed.
Which is to say,
In fictional terms,
For reasons that are never made clear,
Not without meaning,
Though (as is far from unusual)
Perhaps too late.
The first thing that must be said is
Perhaps, because
And, not least of all,
Certainly more,
Which is to say
In ever other respect
Meanwhile.
But then perhaps
Though
And though
On the whole
Alas.
Moreover
In contrast
And even
Admittedly
Partly because
And partly because
Yet it must be said.
Even more significantly, perhaps
In other words
With and with,
Whichever way
One thing is clear
Beyond the shadow of a doubt.
Last updated May 02, 2015