by Edgar Albert Guest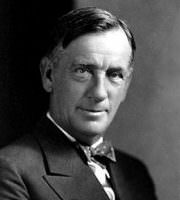 Don't worry, little girl,
Don't you let one golden curl
Get awry.
Don't you ever let appear
E'en the symbol of a tear
In your eye.
For the world has need of girls
Who have sun-kissed golden curls,
And the world, with all its scheming,
Wants the light that's ever beaming
In a maiden's eyes today;
You were born for love and play.
Don't you worry, wife of mine,
Don't you ever show a sign
Of grim care;
Laugh and sing your way along,
All the grief and all the wrong
I can bear.
For along life's dusty miles
I have need of all your smiles,
I have need of all your laughter,
Let it ring from floor to rafter,
For, in all I say or do,
All my cheer must come from you.
Last updated January 14, 2019