by Eugene Lee-Hamilton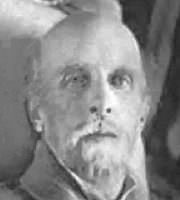 My boyhood went: it went as went the trace
Left by the pony's hoof upon the sand;
It fled as fled the stream sought rod in hand;
It vanished as the ice on the pond's face.
Then went my youth; it went where went the lights
Of crowded ball-rooms at the dawn's advance;
It died as died the echoes of the dance;
It went where go all sorry wasted nights.
And now my manhood goes where goes the song
Of pent-up bird, the cry of crippled things;
It goes where goes the day that unused dies.
The cage is narrow and the bars are strong
At which my restless spirit beats its wings,
While round me stretch immeasurable skies.
Last updated September 13, 2017