by Henry Alford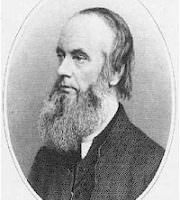 The dead alone are great!
While heavenly plants abide on earth,
The soil is one of dewless dearth;
But when they die, a mourning shower
Comes down and makes their memories flower,
With odours sweet though late.
The dead alone are fair!
While they are with us, strange lines play
Before our eyes, and chase away
God's light: but let them pale and die,
And swell the stores of memory,--
There is no envy there.
The dead alone are dear!
While they are here, long shadows fall
From our own forms, and darken all:
But when they leave us, all the shade
Is round our own sad footsteps made,
And they are bright and clear.
The dead alone are blest!
While they are here, clouds mar the day,
And bitter snow--falls nip their May;
But when their tempest--time is done,
The light and heat of Heaven's own Sun
Broods on their land of rest.
Last updated November 04, 2022