by Jacqueline Woodson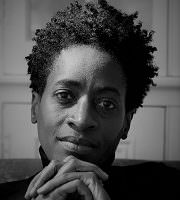 Summer is over, a kiss
of chill in the southern air. We see the dim orange of my grandfather's cigarette,
as he makes his way down the darkening road. Hear his evening greetings
and the coughing that follows them.
Not enough breath left now to sing so I sing for him, in my head where only I
can hear.
Where will the wedding supper be?
Way down yonder in a hollow tree. Uh hmmm . . .
The old people used to say a pinch of dirt in the mouth can tell tobacco's story:
what crops
are ready for picking
what needs to be left to grow.
What soil is rich enough for planting and the patches of land that need a year of
rest.
I do not know yet
how sometimes the earth makes a promise it can never keep. Tobacco fields lay
fallow, crops picked clean.
My grandfather coughs again and the earth waits
for what and who it will get in return.
From:
Brown Girl Dreaming
Copyright ©:
2014, Penguin Group
Last updated April 26, 2023