by Jacqueline Woodson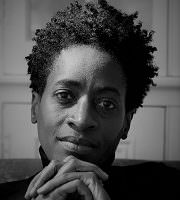 When I tell my family
I want to be a writer, they smile and say,
We see you in the backyard with your writing.
They say,
We hear you making up all those stories.
And,
We used to write poems.
And,
It's a good hobby, we see how quiet it keeps you.
They say,
But maybe you should be a teacher,
a lawyer,
do hair . . .
I'll think about it, I say.
And maybe all of us know
this is just another one of my
stories.
Copyright ©:
Jacqueline Woodson
Last updated November 25, 2022