by Jennifer Moxley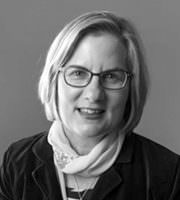 The violence of the human world does not scale.
Digits thumb up the glow until the clip, the feed, the ad
Shoot through the eyes into the head. The backed-up
Neglected rooms shake with new poisons, information, and numbers.
The unfilmed quiet that follows the rifle. Heads: of state, severed,
In a mass, rivers of adrenaline compelled by violence,
Human, worldly, tearful or gleeful, all is turned to rage.
The old—never again will there be such as are now.
The wind knows what to do. The snow. The little life
That's lost beneath the Earth's benevolent death.
As we try to sleep the screened-in head ignites
With endless clips of violence. This is our truth?
What's muffled: some thought about hope
In an old book that somebody by candlelight
Wrote the moment she knew all hope was gone.
Crumpled youth can still laugh at death, but any age
Can apply this mortal urge to resignation, or righteousness
To create more bright violence. Here is belief?
Humans are lit up: we can know all and see everything,
Face the hatred and be mistaken for brave, raise our
Convulsive fist in an attempt to conform to new
Scales of violence reflected off these surfaces,
Distracting us from other worlds, inward, or yet begun.
Last updated June 18, 2019