by Joe DeMarco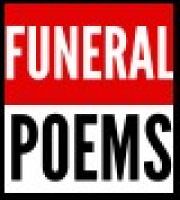 The scene is all too familiar
(Except for the purple sky) ,
Has this happened before?
Deja vu on the edge of a waking dream?
In another life,
Or maybe all funerals are the same?
The same ceremony.
The same casket
(Well this casket is made of Phantom-wood) .
The same sadness, fear and joyousness,
from everybody that it is not
THEIR funeral.
We are all lined up
(Along the blue grass)
These familiar strangers.
They look like neighbors from past lives,
The lady next to me looks like
my 1st grade teacher
(Except she has five noses) .
She doesn't seem to know me,
Why would she?
Didn't I used to deliver newspapers to that man?
(Except without the eyes in the back of his head)
Not in this life
Maybe that was lifetimes ago.
On the way in
I brushed past the doorman
(who looks like this kid I used to play hockey with,
except he is thirty years older) .
But we say not a word to each other
As if we don't know each other
(or never did) .
The funeral is sad and I cry,
even though I never knew the boy in the coffin
I cry because things have to end.
Why can't they be endless?
I cry cause death is heart-breaking
I cry for his family's pain.
And I am glad to go back to my world,
Where we never die and love is endless.
Last updated October 19, 2012