by John Vance Cheney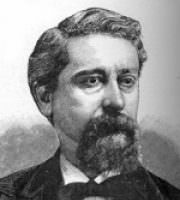 Few listened to the lonely singer's lay.
Our life, it is a little day;
He sang, and vanished in the valley dim,
Where, all in vain, praise followed him.
Our life, it is a bitter day.
One gave for naught a loving heart away;
They brought white lilies, but too late for her
To see how like herself they were.
Heaven-taught, the maiden loves, the poet sings.
Dear bleeding heart, poor broken wings!
So has it ever been through all the years, —
For song the sorrow, for love the tears.
Last updated January 14, 2019