by Joseph Auslander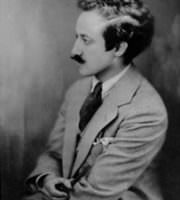 I will not moan,
Nor mouth the brave absurd;
Enough that I have known
Your face, have heard
Your speaking tone,
Your spoken word.
What is there left to say
I have not said:
That you are laid away
With the dark dead?—
Rather that in your day
You lived instead.
Let the evangelist
Consider strenuously
His paradisal tryst
With immortality.
I know how I have missed
Your walks with me.
And that is all I know;
Rain streaks the west:
The long rain you loved so …
Your rain … As for the rest—
O father, silent below—
Silence is best.
Copyright ©:
This Poem is in the Public Domain
Last updated May 19, 2019