by Marie Tello Phillips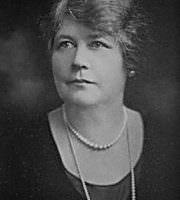 We catch the glint of gleaming sand
And dunes festooned with bloom,
As we speed along the King's Highway
Where the bold Sierras loom;
Past Torrey Pines and fair Delmar,
With the campers on the beach:
And the Mission of San Luis Rey,
Where the padres used to teach.
We watch the sinking sun at sea,
And the billows break with a roar,
When we pause at close of day to rest
By the old Pacific shore,
Then on our way in the morning mist
As Sol comes over hills
Abloom with leas of lupine blue,
And watered by rippling rills.
Along the banks, the lilacs bend,
And the roads are hedged with flowers
Of delicate yellow, blue and pink,
Waving their willowy showers.
The orange groves in ornate rows,
With their golden globes aglint,
Form shadowy aisles where poppies grow
Reflecting their mellow tint.
Ripe fruit and nut-groves flank the roads
Where miles of roses trim them;
The red-wings perch upon tall reeds,
As the Orient loves to limn them;
The squirrel flirts his fluffy tail,
The " road-runner " clears the way,
The fox slips by and the quail take flight,
As we motor through the day.
The shepherd leads his hungry sheep
With Billy, the goat bell-wether,
The barking dogs and bleating lambs,
All patter by together;
The cow-boy guides his cattle on,
As we wait beside the road,
While he drives a great, unruly steer,
On up the slope with a goad.
We slowly climb the canyon-spiral,
And glimpse a mine below,
And a mountain-torrent plunging on
Illumed in the sun-set glow;
Emerging from the narrow gorge,
We burst on the Ocean blue,
Begirt with rugged rocks and cliffs,
Which the sailor learned to rue.
We speed along the King's Highway,
On the Old Pacific Shore.
Where the fog-bells, ring their mournful knell
For the fleets — lost ever more;
Beyond the beach, all strewn with bloom.
We behold the Golden Gate —
St. Francis Bay and its floating ships —
In their stately beauty wait.
Last updated October 27, 2022