by Michael McGovern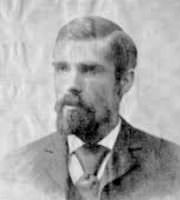 Again arrives that holy day,
As Earth its yearly circuits makes;
That much revered St Patrick's Day
That day of days which e'er awakes
Within each heart of Irish race.
A Christian thought- a loving thrill:
When kindled memories kindly trace
Some verdant vale; some shamrocked hill,
From which the thinker had to roam
Upon this rugged earth's highway
That day of days for Irishmen
With blessed traditions comes again
All hail! St Patrick's Day.
Last updated May 31, 2019