by Patience Worth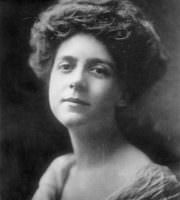 Oh, a beggar am I. The sky
O'er my head and the vast spreading fields
All are mine. No path that doth lead
O'er the heather-way's mead, but 'tis mine,
And no man says me nay.
Oh a beggar am I, and my gold
Do I pluck from the path-rims where,
Golden-sprayed, lieth the sunlight
That fell like a fleecin' o ' gold.
Men call 'em o' daisies, but I
Pluck my stores o' their stuff!
Oh a beggar am I, but I know
The deeps o' the flowers and shadowy ways
Aye, the wind o' the river
And the heights o' the cliffs
And the sea's ways and lands, and the way
That leads to the stilly, sweet spot where a
Green-nested pool lies wrapped
In a blanket o' moss. And the swing o' the
Nests and the call o' the hosts
That skim o' the sky o'er my head.
Oh a beggar am I, but I know
The depths o' the eyes that I meet
On the ways, andI read o' my songs
Out their smilin' and frowns, and I learn
O' the shadows and the brights from their lips
That I pass and the greets that I hear.
But a beggar am I.
Ah, 'tis true. But my purse, 'tis afilled
For I filled it o' love, o' love.
Oh, a beggar am I, but glad!
Last updated January 14, 2019