by Patience Worth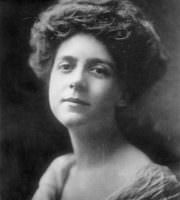 A blighted bud may hold
A sweeter message. than the loveliest flower.
For God hath kissed her wounded heart
And left a promise there.
A cloak of lies may clothe a golden truth.
The sunlight's warmth may fade its glossy black
To whitening green and prove the fault
Of weak and shoddy dye.
Oh, why let sorrow steel thy heart?
Thy bosom is but its foster mother,
The world its cradle, and the loving home
Its grave.
Weave sorrow on the loom of love
And warp the loom with faith.
Last updated January 14, 2019