by Patience Worth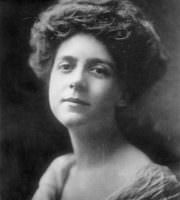 Let me announce prologue
Before that great sable curtain, Eternity!
At its base bum seven thousand suns.
About its arch the stars hang; before its face
Floats the music of the spheres.
An instant man passeth, clothed in motley,
With a pack of tricks, laughs, weeps,
Gives utterance to a few short words-
And behold-the curtain riseth!
Last updated January 14, 2019