by Patience Worth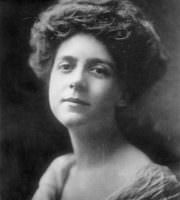 Lo, God is an Urn,
And all that He hath created
Give forth from their throats.
Behold, even the buds burst and spill
Their honey and yet their later perfumes.
Yea, the leaf giveth forth its shadow
Beneath the stalk. Oh, behold, man's throat
Poureth forth the wine of his soul,
And his soul striveth toward the urge
Of its very pit, to make itself known
Unto Eternity, with a tongue which may speak
In a profound manner, bearing identification,
Which will mark in unalterable tracery
Across the day of Time.
Last updated January 14, 2019