by Patience Worth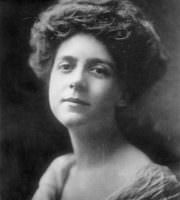 Who is he, becowled,
Most foreboding, seeking yon?
Surely no companion of mine!
He drones a dull page, and his utterance
Cometh forth as dust, leaving his lips dry.
His eyes are heavy with seeing.
Surely he hath come far, far!
And yet, and yet, the roadway which he follows
Stretcheth yon, yon, yon forever!-
He is wisdom.
And who is he betripping yonder road,
A motley fellow, lilting simple lays,
Each tuned unto a wit,-
And his feet are light, and he laughs-
Laughs at the stoned way beyond!
And flips a pence, bebartering with himself,
That yonder turn doth end it!-'Tis Folly.
Oh folly, wait me brother!
Methinks I'll follow thee!
Last updated January 14, 2019