by Peter Balakian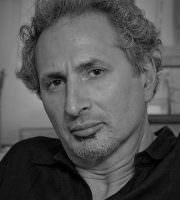 In the mud of a tire rut,
we were the filaments.
We said if Mrs. Agnew could make music
on Spiro's flute
we said the clubs in the hands of the Chicago cops
would liquefy.
The trees shook with the throb of steel.
What did we do to be so red, white, and blue?
We were inexorable
like the dialectic unraveling from Hanoi
to the Jacksonian grass.
We were the inebriates of vitamin C and cocaine,
the daughters of the gray flannel suit.
And when the shaman spread his yellow robe like the sun
he was all teeth and amp
and what were we?
Copyright ©:
1996, Carnegie Mellon University Press
Last updated February 19, 2023