by Philip Freneau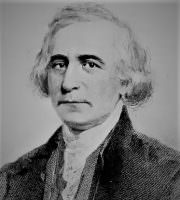 YOUR golden dreams, your flattering schemes,
Alas! where are they fled, Sir?
Your plans derang'd, your prospects chang'd
You now may go to bed, Sir.—
How could you thus, my partner dear,
Give up the hopes of many a year—?
Your fame retriev'd, and soaring high
In TRUTH's resemblance seem'd to fly;
But now you grow so wondrous wise,
You turn, and own that all is lies.
A fabric that from hell we rais'd,
On which astonish'd rebels gaz'd,
And which the world shall ne'er forget,
No less than RIVINGTON's GAZETTE,
Demolish'd at a single stroke—
The angel Gabriel might provoke.
"That all was lies," might well be true,
But why must this be told by you?
Great master of the wooden head,
Where is thy wonted cunning fled?
It was a folly to engage
That truth henceforth should fill your page,
When you must know, as well as I,
Your only mission is to LIE.
Such are the plans which folly draws—
We now, like bears, may suck our paws;—
Brought up in lying from your youth,
You should have dy'd a foe to truth,
Since none but fools in this accord,
That VIRTUE IS ITS OWN REWARD.
Your fortune was as good as made,
Great artist in the lying trade!
But now I see with grief and pain
Your credit cannot rise again:
No more the favourite of my heart,
No more will I my gifts impart.
Yet something shall you gain at last
For lies contriv'd in seasons past—
When pressing to the narrow gate
I'll show the portal mark'd by Fate,
Where all mankind (as parsons say)
Are apt to take the wider way,
And, though the ROYAL Printer swear,
Will bolt him in, and keep him there!
Last updated January 11, 2023