by John Lars Zwerenz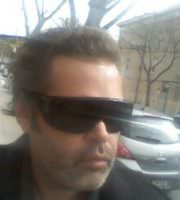 Heaven is of golden cabins, clad with redolent, diamond snow.
Gilded, angelic streams, through tall, slender grasses flow
To bright, majestic groves of myrtle trees which sway below
Turquoise skies, fulfilling dreams, where lavender-scented breezes go.
Theologians say that paradise knows no change nor night -
Only the cloudless firmament of an infinite, immaculate day.
Yet the astonishing evening reigns in the starry regions of the north,
Bejeweling the sanctified brooks that joyfully tally forth.
Let us go, let us go, my princess, my lover, my only love,
To where the sacred woods are glowing with dappled, silver boughs;
Let us wander there enraptured, as long as love allows -
Lying in the regal reeds - exalted from above!
From:
Ecstasy And Other Poems by John Lars Zwerenz
Last updated August 25, 2016