by Patience Worth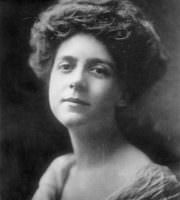 No Spring is there who suffers not
The lightning and the storm.
No garden spot which hath not trembled
'Neath the wind and felt
The crushing tumult of the rain.
No Summer day but that the sun's
Most fiery ray hath scorched
And angerous storm arisen;
No Winter's tide, but that the angered blast
Hath whipped its tattered robe.
Ne'er wert there love a-born,
Save that sorrow led it earthward
And remained its guardian.
For every love doth measure every sorrow,
And every sorrow measure every love!
Supernal happiness is naught
But that sweet amalgamation-
Where sorrow merges love,
And love doth merge in sorrow.
Forgetting and forgot, forgotten and forgetting!
Yea, and that sweet recompense-
Remembrance unalloyed!
Last updated January 14, 2019