by John Lars Zwerenz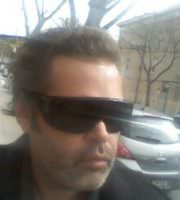 I came and went as I did please,
Amid the flowers, in the light of the spring,
Roving through the fields with a careless ease,
To a courtyard fair, where I did sing.
In the summer's heat or in the winter's face,
I came and went as one might grace
A regal wedding, or a gilded ball.
I danced in the haze of a waterfall.
Yet now the wind is my only brother.
Its egregious chill is the one thing I know,
As a throng of rice is thrown for another,
Into the somnolent grave I go.
Death, why do you seek me,
When I have never thought of you?
Why should you engross me so completely
That I must say adieu, adieu?
From:
Poems by John Lars Zwerenz
Last updated October 13, 2016