by Yiannis Ritsos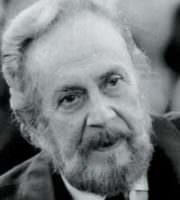 Please cherish my memory - he said. I walked for thousand
miles on end without bread and without water, along rocks and through
thorns I walked, to fetch you bread, water and roses.
I was always faithful to beauty. With fair mind I gave out
all my fortune. I did not keep my lot. I am poor. With a tiny lily from
the fields I brightened our harshest nights. Please cherish my memory.
And forgive this last sorrow of mine:
I would like - once again - to reap a ripe corn with the
slender sickle moon. To stand at the threshold, to stare away
and to chew with my front teeth the wheat
admiring and blessing this world that I leave behind,
admiring also Him who climbs up the hill in the
golden rain of a sinking sun. There is a purple square patch in his
left sleeve. It is not easy to see. It was this, more than anything else,
that I wanted to show you.
And probably, more than anything else, it would be worth
remembering me for this.
Last updated June 21, 2015