by Yiannis Ritsos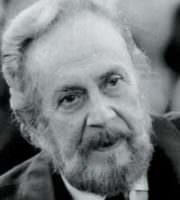 The house with the wooden staircase and the orange trees,
facing the azure, big mountain. The countryside gently
walks around inside the rooms. The two mirrors
reflect the singing of the birds. Only
that in the middle of the bedroom lie abandoned
two fabric slippers for the old. So,
when the night falls, the dead visit the house again
in order to collect something of theirs left behind,
a scarf, a vest, a shirt, two socks
and then, possibly due to short memory or carelessness,
they take along something of ours. Next day,
the postman passes our door without stopping.
Last updated June 21, 2015