by Patience Worth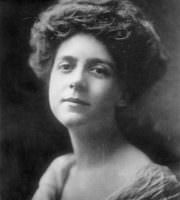 Beyond me stretcheth that silver sand,
Marked not by e'en one waving palm or plume.
Beyond me, tracklessly, spreadeth
The glittering field, trod by mankind
Since that first day when His holy utterance
Rolled forth into Shape! Yet no footfall
Leaveth me a pathway for to follow.
Beyond me, glittering, forbidding,
Yet alluring, stretcheth Eternity-
Walled by silence.
Somewhere within that limitless space is He.
Somewhere, I say, and the word sent forth,
Bringeth not e'en an echo back to me.
Yet, intimately, a Voice speaks!
Surely, surely, He is there!
And I shall walk o'er the glittering sands,
Following no footprint, fearlessly!
Last updated January 14, 2019