by Patience Worth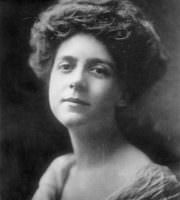 I have bent down to Sorrow.
I have found her kneeling beside me.
I could not rebuke her.
Her eyes were heavy and her lips were slow.
Yet in the sorrow of her eyes I beheld mercy,
And in the slowness of her smile I understood.
I knew she would ne'er betray me.
I bent down to Sorrow, who knelt beside me,
And I found her not repellent,
Rather longing to rest upon my breast.
She hath become a sweet sister,
And I no longer fear her.
I have taught her to smile!
I have showed her how to light her eyes!
Last updated January 14, 2019