by Patience Worth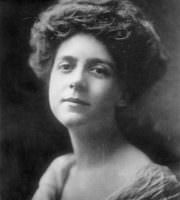 Oh, mighty God, with faltering lips
Would I proclaim Thy magnitude.
Ever have I beheld Thee where man denied Thee.
I with mine eyes have looked upon Thee naked-
Have come to know Thee in the sweat of labour,
In the ache of construction, in the urge of valor.
I have seen Thee, even though it reft my heart ope,
Upon the point of the sword, like a white flame,
Making blood pure-holy in justice.
I with my faltering tongue would speak Thee
My devotion. With little word have I succumbed,
Knowing the solitude of my soul,
And the unlit depths, which I shall not name.
Before Thee in Thy might I stop to behold Thee-
Cut me down-Me but an atom of earth;
Yet in Thy act I have become uplifted-
A part with Thee!
Knowing Thy magnitude,
I cannot reconcile that Thou might'st fail me,
Who with the surety of faith,
Delivered unto Thee-thine own.
Last updated January 14, 2019