by Patience Worth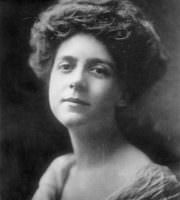 And it is night, dark sabled night;
Bare branches lined against the sky,
And mottling shadows blurred.
And it is night. The weary earth
Still writhes in turmoil. At an holier instant
When the dark enshrouds, there shall be silence,
Soft silence, that sandal-footed serving maiden,
Who bears the draught of dreams.
You and I are waked, beloved,
And it is night. We still await
God's heritage bestowed, forgetfulness!
The jewel night presenteth ere she flees
Before the cymbals of the mom.
Last updated January 14, 2019