by Atul Chandra Sarkar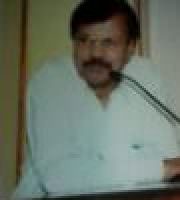 We are not birds,
We are not free,
To fly anywhere,
To nest in any tree;
Between us is a border,
Religion, caste, creed,
Prejudices and biases,
Color and materialistic greed;
The threat of honor-killing,
Like a dagger does dangle,
The threat of acid throw,
Ever ready to mangle;
I am aware of intolerance,
I am aware of hate,
Ah! but what to do?
Honestly, I cannot wait;
I hunger for your kiss,
I long for your form,
To feel your heart-beats,
Your clasp, cozy and warm;
You are my forbidden apple,
My passion wants to bite you,
Love defies all confinement,
Ironically tantalizing is taboo.
From:
Atul Chandra Sarkar
Copyright ©:
atul chandra sarkar
Last updated June 23, 2016