by Robert Greene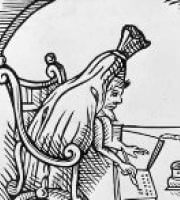 If, warned once, the Ethnics thus repent,
And at the first their error do lament;
What senseless beasts, devoured in their sin,
Are they, whom long persuasions cannot win?
Beware, ye western cities, where the word
Is daily preached both at church and board!
Where majesty the gospel doth maintain;
Where preachers for your good themselves do pain!
To dally long, and still protract the time,
The Lord is just, and you but dust and slime.
Presume not far; delay not to amend;
Who suffered long, will punish in the end.
Cast thy account, O London, in this case;
Then judge what cause thou hast to call for grace.
Last updated September 25, 2017