by William Somervile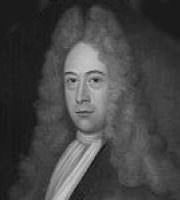 WHO MARRIED HIS CAST MISTRESS .
HOR. LIB. III. ODE IX .
D. While I was yours, and yours alone,
Proud, and transported with your charms,
I envied not the Persian throne,
But reign'd more glorious in your arms.
B. While you were true, nor Sukey fair
Had chas'd poor Bruny from your breast,
Not Ilia could with me compare,
So fam'd, or so divinely blest.
D. In Sukey's arms entranc'd I lie,
So sweetly sings the warbling fair:
For whom most willingly I'd die,
Would fate the gentle syren spare.
Last updated January 07, 2018