by Winifred Mary Letts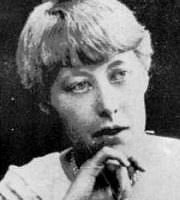 I'VE heard a half a dozen times
Folks call it Reims.
That isn't right, though, so it seems,
Perhaps it's Reims.
Poor city ruined now by flames--
Can it be Reims?--
That once was one of France's gems-
More likely Reims.
I'll get it right sometime, perchance
I'm told it's Reims.
Last updated October 01, 2017