by Winifred Mary Letts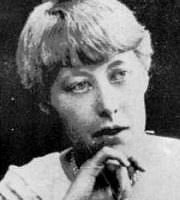 You gave your life. Boy.
And you gave a limb:
But he who gave his precious wits,
Say, what regard for him?
One had his glory,
One has found his rest.
But what of this poor babbler here
With chin sunk on his breast?
Flotsam of battle,
With brain bemused and dim,
O God, for such a sacrifice
Say, what reward for him?
Last updated October 01, 2017