by Winifred Mary Letts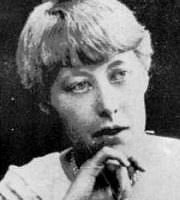 To come at tulip time how wise!
Perhaps you will not now regret
The shining gardens, jewel set,
Of your first home in Paradise
Nor fret
Because you might not quite forget.
To come at swallow-time how wise!
When every bird has built a nest;
Now you may fold your wings and rest
And watch this new world with surprise;
A guest
For whom the earth has donned her best.
To come when life is gay how wise!
With lambs and every happy thing
That frisks on foot or sports on wing,
With daisies and with butterflies,
But Spring
Had nought so sweet as you to bring.
Last updated October 05, 2017