by Arthur Rimbaud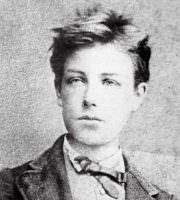 Morts de Quatre-vingt-douze et de Quatre-vingt-treize,
Qui, pâles du baiser fort de la liberté,
Calmes, sous vos sabots, brisiez le joug qui pèse
Sur l'âme et sur le front de toute humanité ;
Hommes extasiés et grands dans la tourmente,
Vous dont les coeurs sautaient d'amour sous les haillons,
O Soldats que la Mort a semés, noble Amante,
Pour les régénérer, dans tous les vieux sillons ;
Vous dont le sang lavait toute grandeur salie,
Morts de Valmy, Morts de Fleurus, Morts d'Italie,
O million de Christs aux yeux sombres et doux ;
Nous vous laissions dormir avec la République,
Nous, courbés sous les rois comme sous une trique.
- Messieurs de Cassagnac nous reparlent de vous !
_____________________________________________________
Translation by A. S. Kline
You Dead of ninety-two and ninety-three,
Who, pale from the great kiss of Liberty,
Crushed, calm, beneath your wooden shoes
That yoke that weighs on human brows and souls:
Men exalted, great in agony,
You whose hearts raged with love, in misery,
O soldiers that Death, noble Lover, has sown
In all the old furrows, so they'll be reborn:
You whose blood washed every soiled grandeur,
Dead of Valmy, Dead of Fleurus, Dead of Italy,
O millions of Christs with eyes gentle and sombre:
We've let you fall asleep with the Republic,
We, cowering under kings as if under blows.
- They're telling tales of you so we'll remember!
Last updated November 03, 2022