by Edgar Albert Guest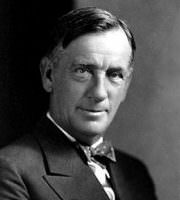 HOPE sings of tomorrow,
When trouble rules today;
Bowed down tonight in sorrow
The morning may be gay.
Hope looks forward ever
And sings of joys to be,
For trouble's grip is never
On us eternally.
Today though trouble lingers
And every hour is glum,
Hope points with rosy fingers
To joys that are to come.
Last updated January 14, 2019