by Edgar Albert Guest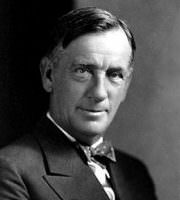 There are new graves for our roses
In God's acres where we stand,
And each passing year discloses
Thinner ranks in each command.
There are eyes still red with weeping,
There are heart aches that are new
For the absent heroes keeping
Step with God's command in blue.
Eyes that saw the smoke of battle
Now are closing every day;
Ears that heard the muskets rattle
Now are deaf to all we say.
Lips that used to tell the story
Have been silenced, and we strew
On their graves the blooms of glory,
Roses drenched with love and dew.
From the earthly ranks they're falling,
Snow-crowned heroes, one by one;
'Tis the Great Commander calling,
And their souls are marching on.
And the day is swiftly coming
When our heroes all will march
To the sound of angel drumming,
Under God's triumphal arch.
They are going, quickly going,
To the heavenly camps above,
But each rose today is showing
They will always live in love.
And where liberty is treasured
And the flag of freedom waves,
With a love that is unmeasured
Men will decorate their graves.
Last updated January 14, 2019