by Edgar Albert Guest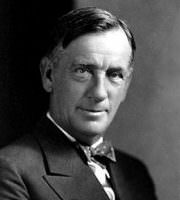 Oh, we have friends in England, and we have friends in France,
And should we have to travel there through some strange circumstance,
Undaunted we should sail away, and gladly should we go,
Because awaiting us would be somebody that we know.
Full many a journey here we make where countless strangers roam,
Yet everywhere our faces turn we find a friend from home.
Oh, we have friends in distant towns, and friends 'neath foreign skies,
And yet we think of him as lost whene'er a loved one dies.
Yet he has merely travelled on, as many a friend must do;
Within a distant city fair he waits for me and you,
And when shall come our time to make that journey through the gloam,
To welcome us he will be there, the smiling friend from home.
Last updated January 14, 2019